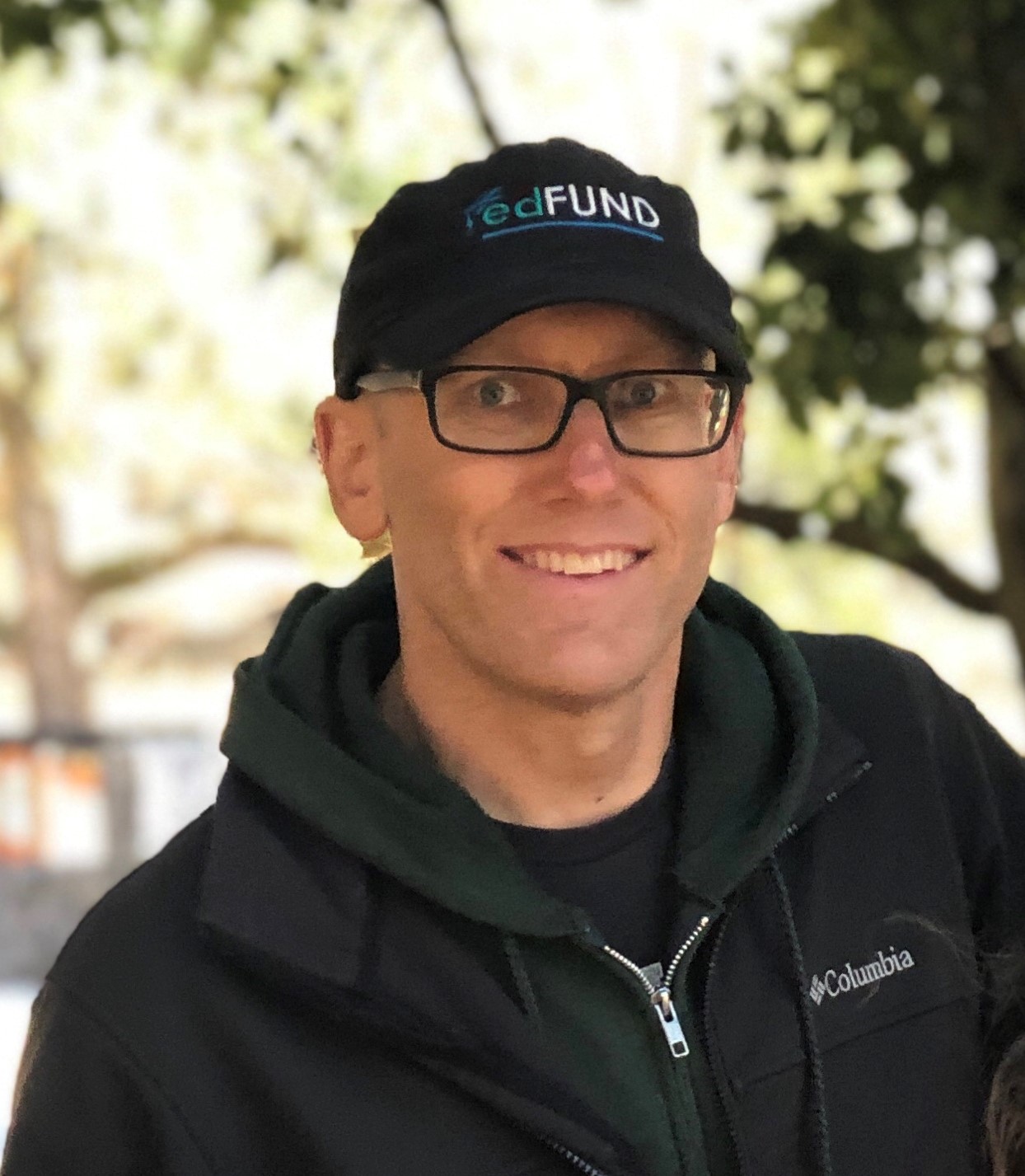 Robert Bunce (he/him)
Executive Director
Robert Bunce has been an innovative, passionate and results driven nonprofit administrator, public school educator, and consultant for over 25 years. Robert joined the West Contra Costa Public Education Fund in 2010, and was charged with implementing the organization's first strategic plan. Robert helped build the Ed Fund into West Contra Costa's primary intermediary organization. As the organization has shifted its focus to strategic fund development, Robert has leveraged his ten year relationship with the community to deliver on the organization's new vision. Robert is active in his children's school community, volunteering on the school's foundation board, budget advisory committee, and actively volunteering to cook or camp as needed!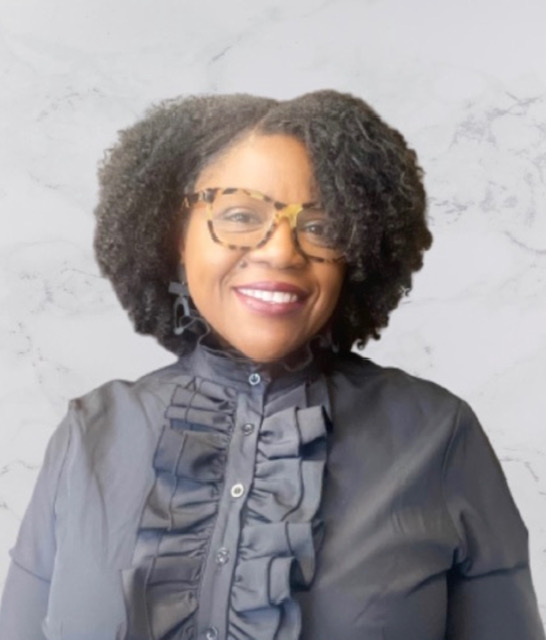 Shakira W. Reynolds (she/her/hers)
Director of Strategic Partnerships
Shakira joins the Ed Fund as the Director of Strategic Partnerships, bringing significant experience in supporting parents through transformative family engagement, advocacy, and leadership development.  She believes that empowering families and students is the key to transforming schools and communities and increasing student success. Shakira has previously worked with local Richmond organizations such as the Richmond CDF Freedom School and Building Blocks for Kids (BBK), and abroad with the Abu Dhabi Educational Council in the United Arab Emirates. Raised in South Richmond, California, and a proud graduate of Richmond Unified School District (now WCCUSD), Shakira returned home and refocused her personal and professional efforts on supporting parents, most recently serving as the Community Engagement Coordinator for the WCCUSD. She is especially dedicated to helping families of color with special needs children. She and her husband are raising two beautiful boys with Autism, who have helped refine her purpose–to help create a more just, safe, and equitable world for all children and youth, especially those who are neurodiverse. Her sons remind her daily to be loving, kind, and respectful, not to be defined by other people's opinions or her own perceived limitations, and to acknowledge every victory, no matter how small. She is always excited to teach and to learn from others!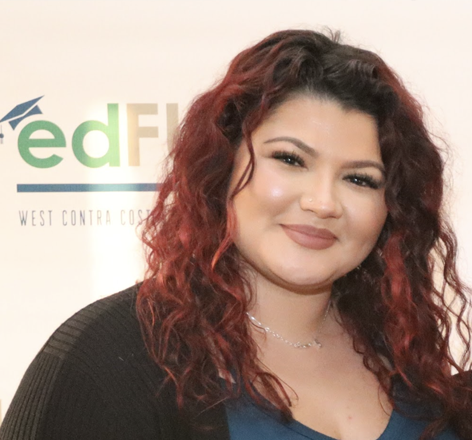 Sarah Camacho (she/her)
Program Manager
Raised in Richmond and a graduate of the West Contra Costa Unified School District, Sarah joined the Ed Fund as the College Access Coordinator through the AmeriCorps VISTA program in 2020. Sarah graduated from UC Davis with Bachelor's degrees in Sociology, Spanish, and Chicanx studies. Through her undergraduate career, she worked for the Davis Joint Unified School District as an academic tutor for the Davis Bridge program aimed towards Latinx, immigrant, and/or low-income students who perform below grade level – assisting students overcome difficulties in their academic endeavors. Being a first-generation college student stemming from a community with high crime rates, alcohol/drug abuse, and gang-related activity herself, she wants to extend accessibility into programs that help underserved and under-resourced communities that would help bridge her community's needs. As a VISTA, she oversaw all of the Ed Fund's programs and two COVID rapid response funds, serving over 700 families. In 2021, Sarah is joining the Ed Fund as the team's Program Manager.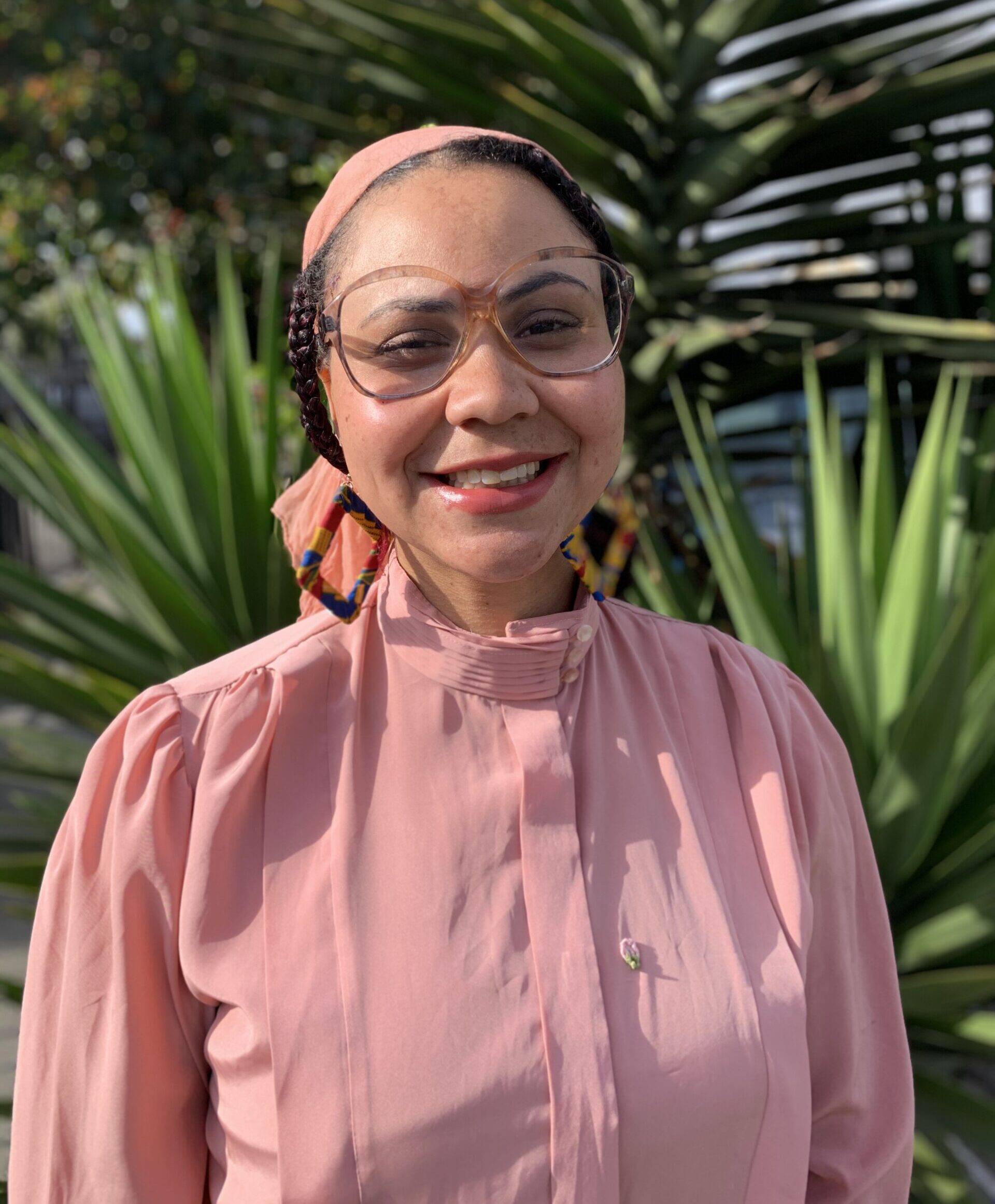 Jessica Travenia (she/her/they)
Director, R3F
Jessica Travenia joined the Ed Fund as the Program Director of the Richmond Rapid Response Fund. She is a Bay Area Native and a resident of Richmond who has dedicated her career to supporting justice by eliminating barriers. She brings her experience as a first-generation college student, organizer, survivor and advocate of peer support and amplifying the voices of those with lived experience in policy development. Jessica seeks to bring the voices of the most impacted to the table and ensure they remain at the forefront of the solution. To Jessica, the heart of system change is always the people who are most impacted and vulnerable and policy change is about moving resources. She is also a mother, a doula, an herbalist, educator, entrepreneur, culture worker and poet who sees integrating culture, holding sacred space, healing and personal development as central to grounding professional work in integrity and shared values.  She loves art, reading and listening to podcasts, hiking and connecting with nature. In order to meet the demands of the ongoing work, global, fiscal and political landscape, she believes in community care and ongoing healing which honors Black, Indigenous, and Brown people and our ancestral and cultural modalities at the heart of her praxis and personal grounding.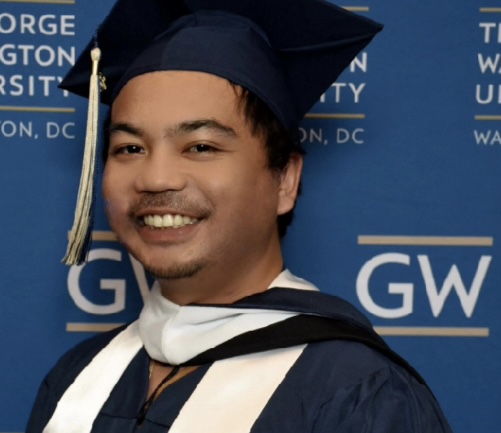 Raymond Sison (he/him)
Programs Associate (AmeriCorps Vista)
Raymond Sison just moved to San Francisco after spending the last 8 years in Washington, D.C. where he worked for nonprofits and government agencies while finishing both his B.A. and M.A. in International Development. During COVID, he realized how important it is to support our communities at home so he made the big move back to California. He is really excited to be working with the Ed Fund as an AmeriCorps VISTA member where he will be supporting programs and fundraising. His ultimate career goal is to start his own foundation that supports indigenous art and artisanal craft in the Philippines (where his family is from) and across Southeast Asia.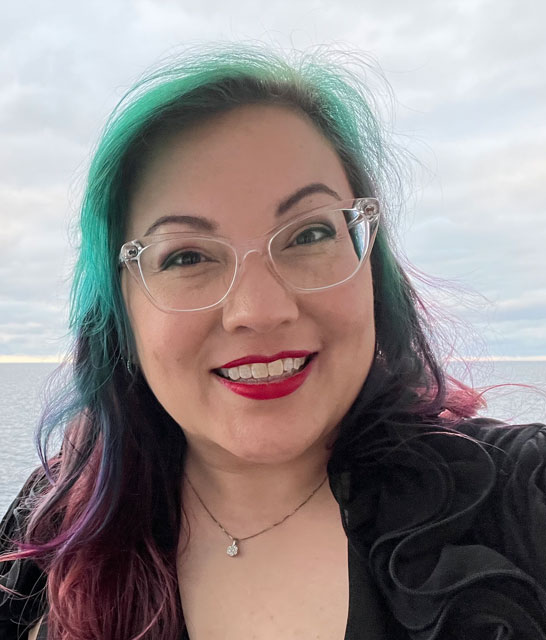 Margot Aishiteru
Business Success Manager
Margot Aishiteru joins the Ed Fund as the Business Success Manager with more than 20 years of experience in operations and technology management. She has a passion for advocacy, and has been an active volunteer in the West Contra Costa Unified School District community serving on the Parent Leadership Council, Community Advisory Committee for Special Education (CAC), District Local Control Accountability Plan Parent Student Committee (DLCAPS), and School Site Council (SSC).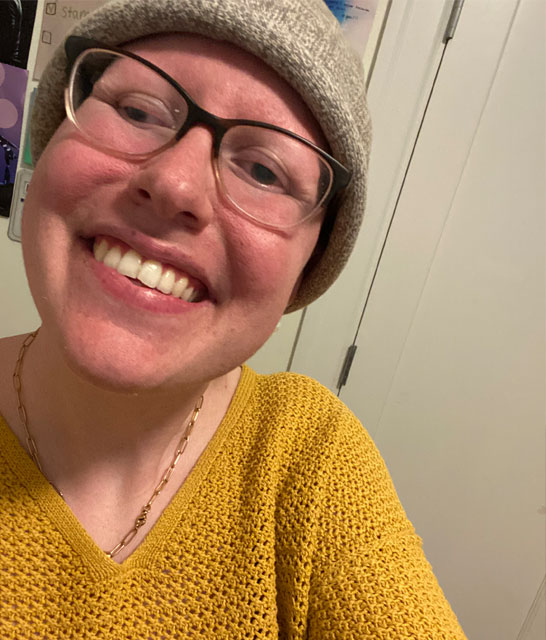 Franny Baronian
Communications and Marketing Associate
Franny Baronian was born and raised in the San Francisco Bay Area and continues to reside there. She has been in school (both community college and university) studying English with a concentration in literature since 2017 and wanted to be a teacher. But when the COVID-19 pandemic hit all that changed, she felt compelled to change career paths. There she found non-profit work and she found the EdFund through AmeriCorps VISTA. Her goal for the future is to get a masters in English literature, continue non profit work and publish that romantic comedy novel she's been writing since March 2023.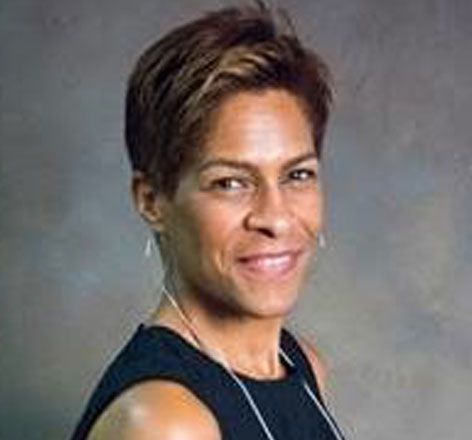 Kathleen Harris
President
San Mateo County Community Colleges Foundation
Kathleen's advocacy for children, youth and their families has spanned over 20 years and she brings a deep understanding of nonprofit management and philanthropy to her work at San Mateo County Community Colleges Foundation. In her current work, she partners with donors to bring essential educational programs and services to 40,000 students who aspire to earn a college degree. Throughout her career, Kathleen has successfully lobbied for affordable housing, increases in school funding, and improved outcomes for low-income students. Early in her career Kathleen was appointed to the San Francisco Mayor's Office of Children Youth and Their Families and later served as program director at Marin Community Foundation where she led its strategic initiatives for affordable housing and ending the cycle of poverty. More recently she served as the Executive Director of Redwood City Education Foundation. Her interest in volunteer service began in Japan where she attended high school. Now a resident of Oakland, Kathleen has served on the boards of Bay Area Blacks in Philanthropy, the Marin Workforce Housing Trust, and is currently President of the Board of Directors for the West Contra Costa Public Education Fund in Richmond.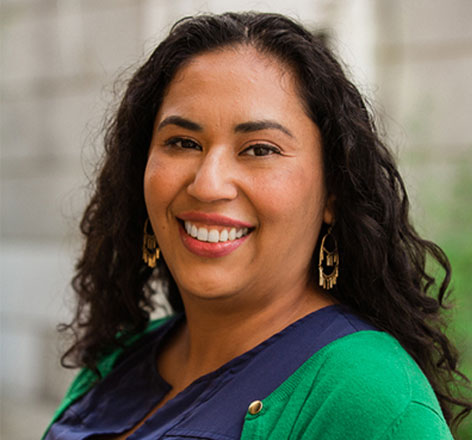 Hirsch & Associates
Luna helps philanthropists develop and implement impactful philanthropic strategies aligned with their interests and passions. Prior to joining Hirsch & Associates, Luna worked as a Program Associate at the S.H. Cowell Foundation, where she developed a keen understanding of best practices that empower children and their families to thrive. She worked across the public, private and nonprofit sectors to amplify the impact of the Family Resource Centers network. She also developed opportunities for directors, grantees and community partners to foster strong collaborations through community visits and peer-learning exchanges. Luna is a member of two Latino Community Foundation giving circles focused on women in San Francisco and Contra Costa County. She holds a B.A. in Chicano/a Studies with a Public Policy emphasis from the University of California, Davis.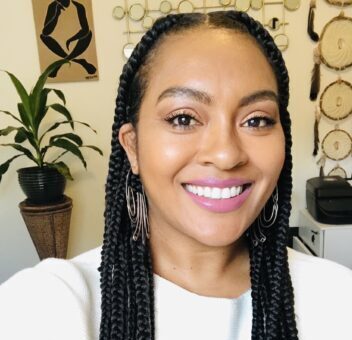 Urban Health Group, Inc.
Leticia Vaca, MSW, LCSW is a Trauma Therapist and experienced social worker. She has aligned her healthcare experience and therapeutic
knowledge to assist BIPOC in navigating the complex healthcare and behavioral health maze. Leticia has 17 years of experience in the field
of human services, health, and mental health; but her personal experience of loss informs her gentle approach. Additionally, she is the Co-Founder of Urban Catalyst Psychotherapy, a multicultural group practice. Leticia finds joy in playing and chasing after her bull terrier "Slick Rick", dancing to live music, cooking, and laughing with friends and family. Leticia has a BA in Psychology from UC Riverside, and received a Masters in Social Work from California State University East Bay, with an emphasis in Community Mental Health.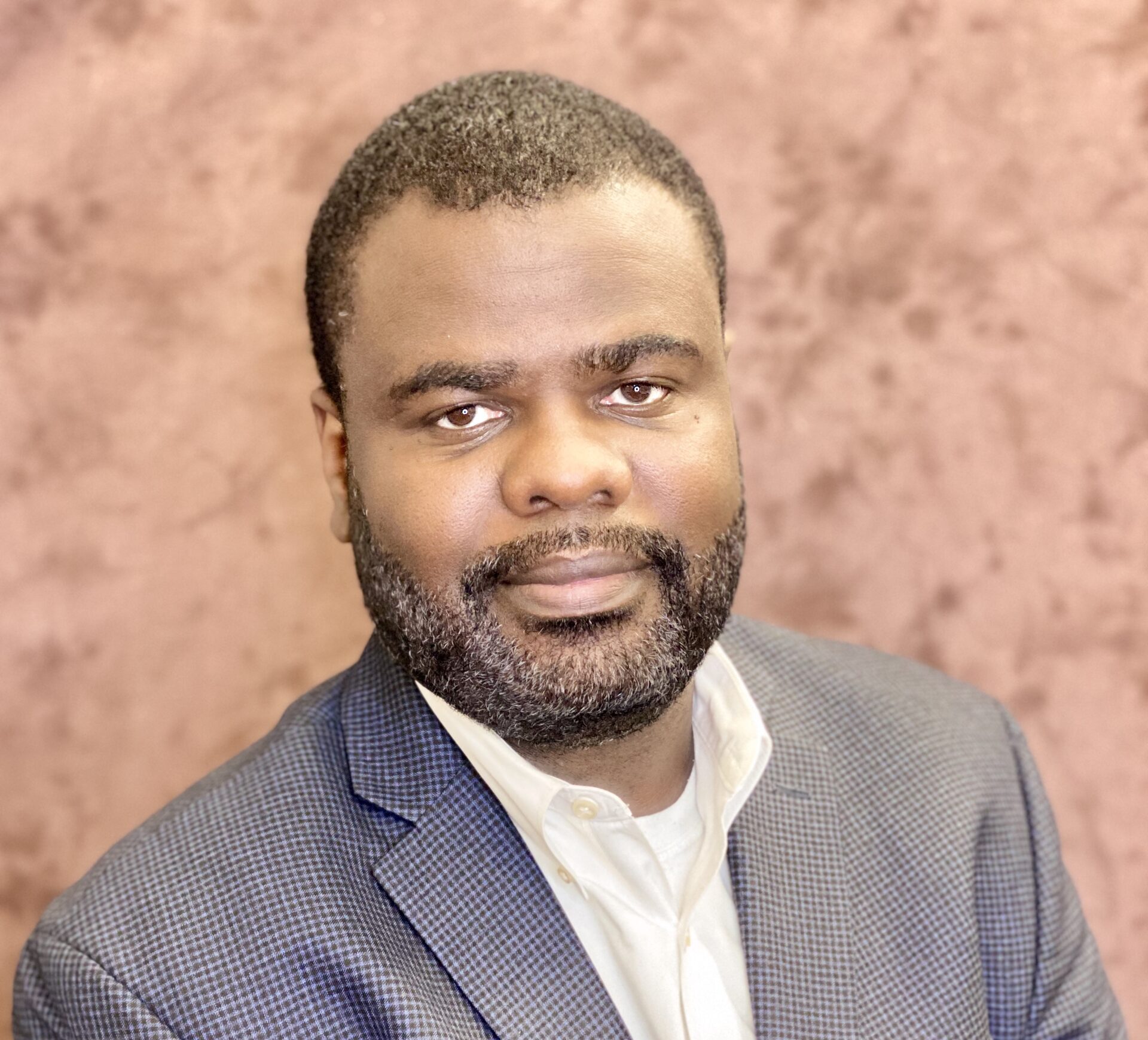 Contra Costa County Office of Education
Marcus Walton is a longtime West Contra Costa resident who graduated from WCCUSD schools and worked for the district for several years as the Communications Director, where he advocated for students and worked with community groups to support public education. He is a communications professional with more than 25 years of experience in journalism, public relations, marketing, community outreach and engagement, advocacy, and strategic planning and execution for public and private sector organizations. Marcus has worked directly with students as a high school speech and debate coach, substitute teacher, and summer program adviser. He was a founding board member for the Sacramento Urban Debate League and served on the executive committee of the California High School Speech Association. He is currently the Communications Director for the Contra Costa County Office of Education, where his advocacy work continues.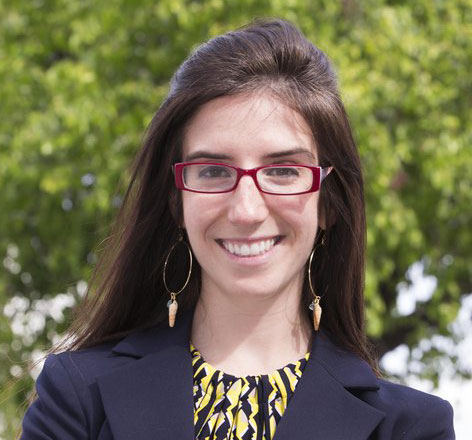 Dr. Mara Lockowandt
Director
Jobs for the Future
Dr. Mara Lockowandt is the Director of School Partnerships at East Bay Center where she oversees the strategic development of a nationally recognized teacher professional development program, school and community youth programs, and early childhood education programs. She is dedicated to improving outcomes for diverse and marginalized youth including asylum seekers/refugees, low income, trauma-sensitive, and those with varying abilities. Previous to joining East Bay Center, Dr. Lockowandt worked as an educator, researcher and evaluator for youth and arts programs in London, UK. Dr. Lockowandt has an MA from King's College London and a PhD from Royal Holloway, University of London specializing in diaspora and immigrant theatre traditions.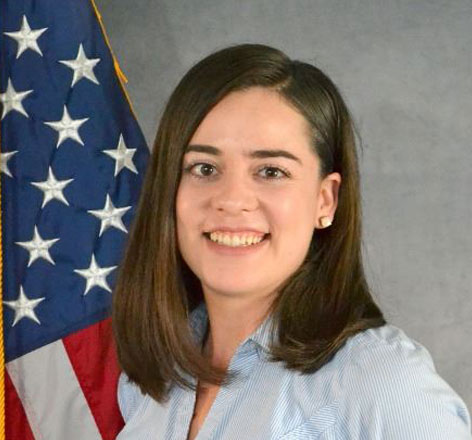 City of San Pablo
Bertha Romo, MA, is a proud WCCUSD graduate, who has worked in the Richmond and San Pablo community for eight years, doing direct service work to support local youth, and coordinating the City of San Pablo's school-based grant program. Bertha has experience in data collection & analysis, program design & evaluation, budget management, and partnership development. Bertha is also a Certified Girls Circle Facilitator and Certified College Admissions Counselor. She has a BA in Urban Studies from UC Berkeley and MA in Counseling Psychology, with an emphasis on School Counseling, from the University of San Francisco.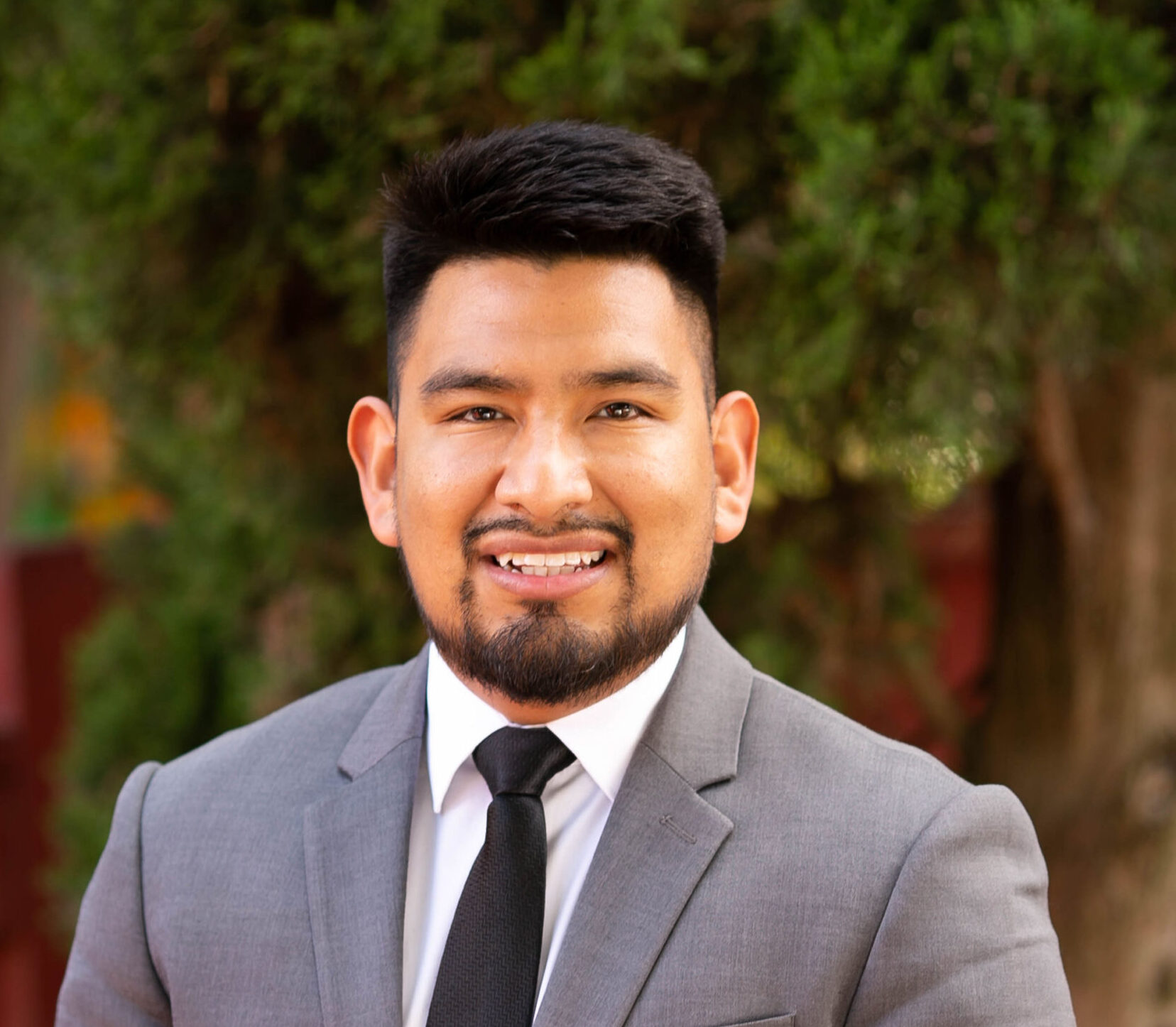 Dilan A. Pedraza
Director
Teach Plus National Policy Specialist
Dilan A. Pedraza (he/him/el) is the Teach Plus National Policy Specialist. In this role, Dilan supports teachers from across the country to advance equity-driven federal policy change. Dilan served as Legislative Staff for U.S. Senator Jeffrey A. Merkley (D-OR), advising the Senator on immigration, labor, early childhood, and housing policy. Dilan was a Teach For America (TFA) 2016 corps member and taught 8th grade English in his hometown of Richmond, California. Dilan received a scholarship from The West Contra Costa Public Education Fund for college when he graduated from John F. Kennedy High School in 2012. Serving on the board of the Ed Fund is both an honor and a full circle experience for him. Growing up in a high poverty household, Dilan believes education to be a tool to overcome societal and systematic obstacles. Dilan holds a Bachelor of Arts in Political Science: Legal Studies from California State University, Chico.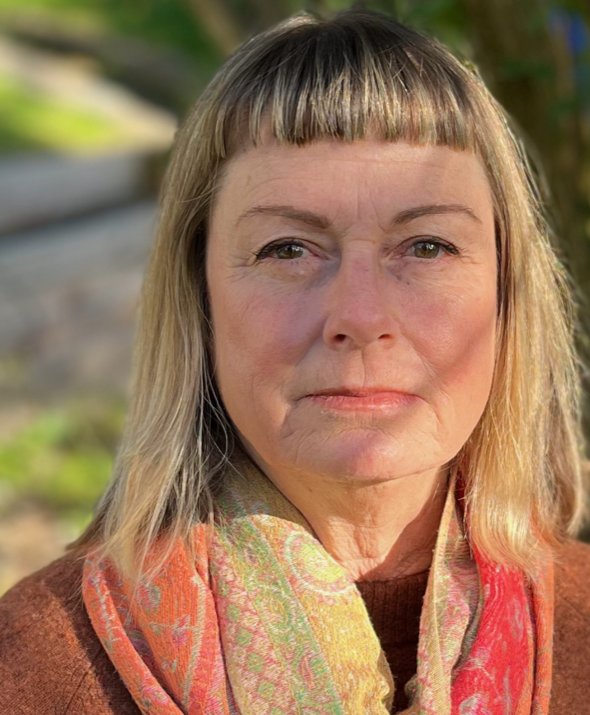 Dr. Linda Delgado
Director
EdMetrix
Dr. Linda Delgado is an educator with a passion for learning, education, and community. Linda has taught in and lead schools from Kindergarten through High School and finds great hope in working with youth and their families. She has lived in Richmond for over thirty years and continues to appreciate her vibrant, engaged and productively disputatious community. For fun she rides bikes, reads, travels and spends time with her family.